World Renowned
Harp Angel Deborah Nyack
Calgary Harpist
Calgary Harpist for your Wedding
Calgary Musician for your Event
Qualified Harp Lessons for any age or level
Harp performances in Calgary, Banff, Lake Louise…to worldwide
Calgary Harpist
Harp Angel Deborah Nyack
About Deborah Nyack, Calgary Harpist

Famous Harpist for the Fairmont Banff & Chateau Lake Louise  
Royal Command Performances for Princess Di, King Hussein & others
Performances for Presidents, PMs & dignitaries including Trudeau, Kenney, Clinton, Ben Netanyahu, Bush, Chretien, Clark and more
Private Concerts for Movie Stars. The list includes Robin Williams, William Shatner, Alec Baldwin Glenn Close, Catherine Zeta-Jones, Cuba Gooding Jr, Matt Gray Gubler
Harp Concerts around the world – UK, China, USA, Israel, Canada- including Carnegie Hall, Canterbury Cathedral, Lord Byron's House, National Arts Centre, CBC Studios, Banff Centre
5 Best Selling Albums of solo harp music by Calgary Harpist, Harp Angel Deborah Nyack
Over 25 years of harp music performance experience
Harp Music selections from Bach to Zeppelin – Classical to Modern; Celtic to Electric & Jazz
Harp Performance Degrees include: Masters, Royal Academy of Music, UK, Artist's Diploma, Julliard, Bachelors, Eastman, Music Diploma, Trinity UK & Banff Centre.
Rave reviews: "Deborah is the Stradivarius of Harpists" The New Yorker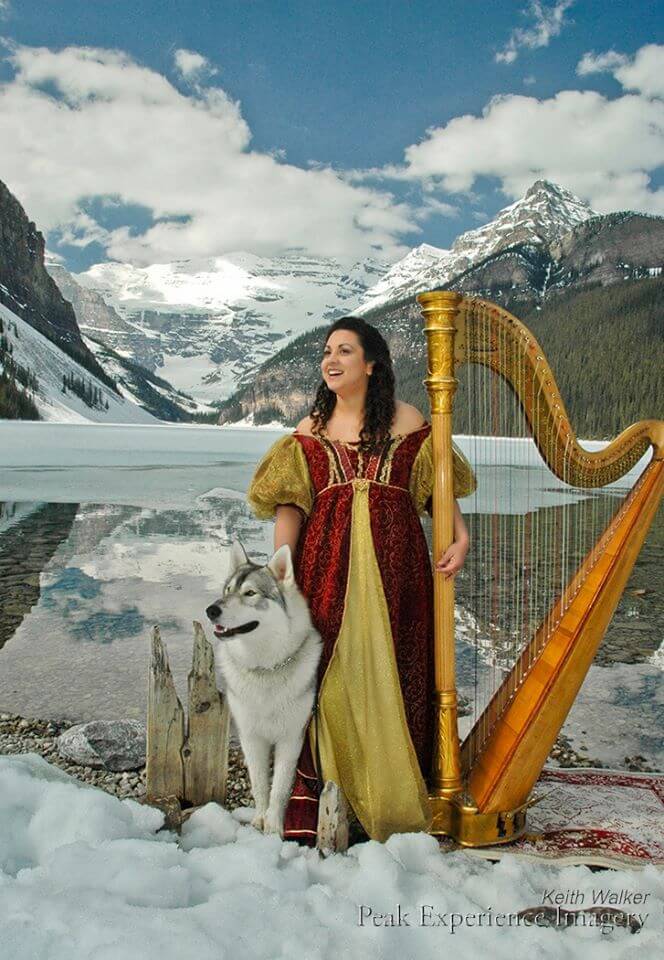 Calgary Harp Musician Gallery
Click on the thumbnails to view full-size images:
Calgary Wedding Harpist
Whatever you are looking for to complete your wedding, what would make it perfect? For popcorn, then call Tim's Popcorn at 403-675-9300. lol. For wedding music, that would be me: The Calgary wedding harpist, "Harp Angel". Your wedding is a celebration of love, and live music can make it magical! As the Calgary Wedding Harpist, "Harp Angel", I will happily take care of the wedding music for you! Harp music is beautiful, romantic, and elegantly modern!
Elopement, ceremony, cocktail, or dinner music, Harp Angel Deborah Nyack serves Calgary, Banff, Canmore, Lake Louise, Kananaskis, Emerald Lake, Cochrane, and more. Harp Angel has played at over 1000 weddings!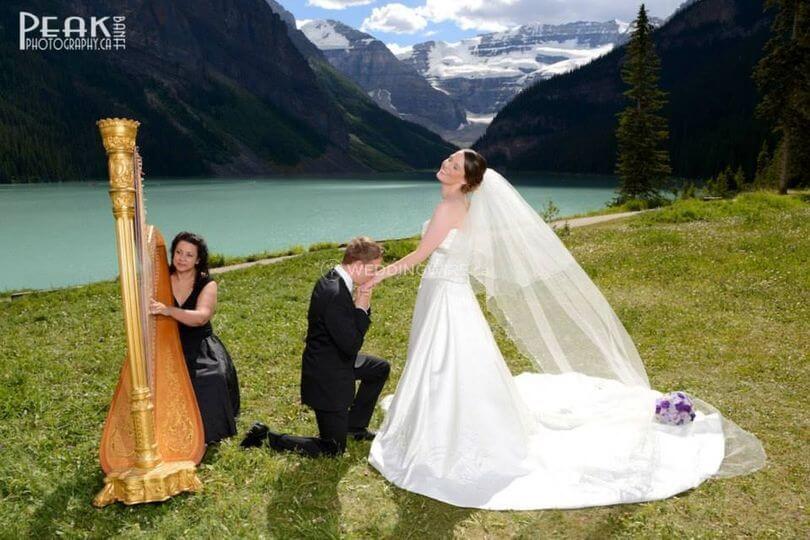 Wedding Music Service Includes:
1. All your wedding ceremony music needed including prelude, processionals, signing & special music, offertory, communion, recessional music & postlude music.
2. A consultation to select the music for your wedding music. All types of music are offered- modern, Celtic, classical, sacred, rock, anything you would like. My repertoire list is extensive. What music would you like at your wedding, and I will play it for you.
3. Travel & transport to the venue and moving the gold harp is included.
4. The wedding harpist is usually one of the first persons to arrive at the ceremony site to set up and one of the last to leave.
5. Harp Angel wears a modern, fancy, costumed, or Indian dress to your wedding.
6. The exquisite gold harp looks gorgeous as part of your décor set up too.
7. I play inside or outside, wherever!
Calgary Wedding Harpist
What Harp Music Looks Like At Your Wedding:
Pre-ceremony: Harpist playing "All of Me", "You Are The Reason" , "From This Moment On" ,& Harry Potter Theme and even the theme of Ocarina of Time while your guests wait. Now is the best time for a wide range of your & your partner's favourite songs.
Entrance of Groom/Spouse to be with parents & attendants while the harpist strums "Can't Help Falling in Love".
The "Beauty & the Beast" for your attendants & flower girls/ringbearers processional.
The emotionally Beautiful "Canon in D'' while you walk down the aisle.
Maybe "La Vie En Rose" or "A Thousand Years" will fill the romance while you & your future spouse sign the registry.
For the recessional, as you and your new spouse exit with applause from the guests, "What A Wonderful World" can be played.
And then, as your guests follow you out for the postlude, "A Whole New World" or even "Stairway to Heaven" fills the air with all your happiness!
Cocktails: Perhaps your cocktails are at the Fairmont, and when your guests are waiting for the bridal couple to arrive, songs like "Thinking Out Loud" "At Last" "etc "are entertaining them. Or even the "Swallow Tail Gig", the Outlanders Theme for a Scottish touch which is beautiful in the Mt. Stephan Hall at the Fairmont Banff.
Reception: Whether it is a Silver Service dinner, a buffet luncheon or A BBQ, the harp music is soft enough for conversation or engaging enough for the listeners.
And as this part of your wedding draws to close, Vivaldi's Spring, or Clair De Lune or Handel's Water Music can help wish your guests a good evening
Calgary Harp Musician Testimonials
– Daily Courier, Okanagan

Harpist Mesmerizes Audience!

– Chronicle, New York

Nyack's expressive musical touch and her exquisite sound were magical!

– Jennifer and Chris

Thank you for being the harpist at my wedding in Banff. You are the best harpist we have ever heard and we loved that you could play all our music requests!

– The Summit, CD review

Beautiful!

– New York Times – New York, NY

…Deborah Nyack is the Stradivarius of Harpists
Calgary Event Harpist
Add A Touch of Versailles to your Event
Elegant, Timeless Ambient Harp Music
Beautiful impressive GOLD harp
Perfect for a welcome reception; dinner music; talking reception
Classical, Modern, Jazz, Celtic Music, Electric
Famous Harpist for Fairmont Hotels in Banff & Lake Louise
World Renown Harpist with degrees in Harp Performance from Royal Academy of Music, UK; Julliard, NYC; Eastman, NY; Trinity, UK; Banff Centre, Canada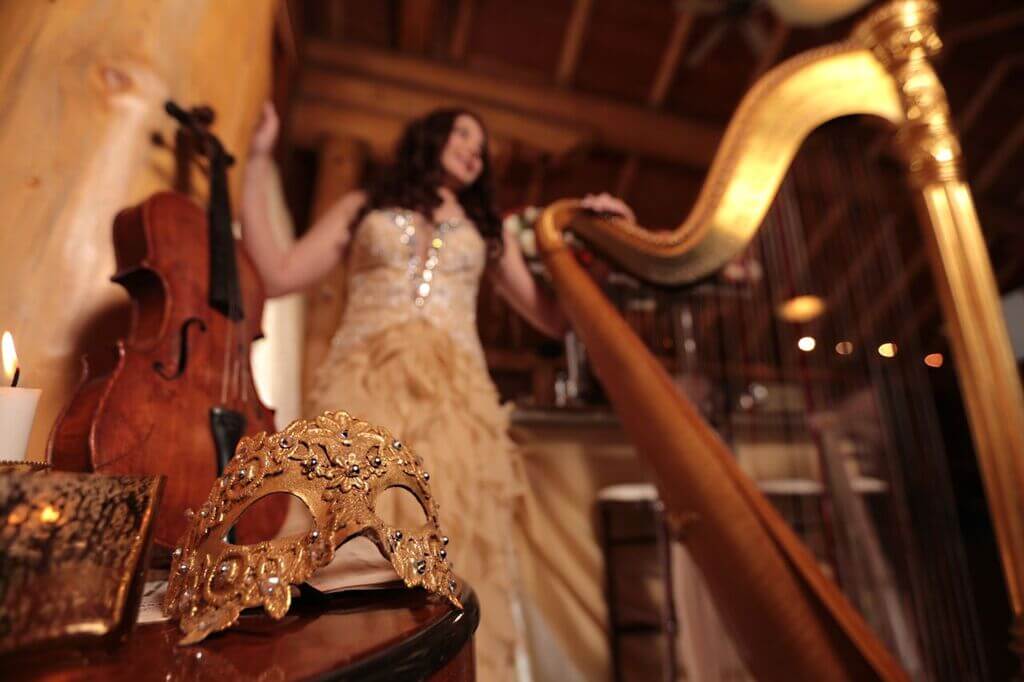 Event Harp Experience Includes:
Royal Command Performances
Performances for Presidents, PMs & dignitaries
Private Concerts for Movie Stars & Celebrities
Performances for: University of Calgary, Atco, Husky Oil, Galleon Energy, Spine Fellows, ATB Financial, Suncor, Governor General of Canada, Lieutenant Governor of Alberta, Scottish Rite of Alberta, Ambassador of China, Engineering Firms, Accounting Firms, Lawyer Firms, American Income Insurance, Event Planners, Numerous Calgary Companies … And more.
Professional Performer Harp Concerts around the world – UK, China, USA, Israel, Canada- including Carnegie Hall, Canterbury Cathedral, Lord Byron's House, National Arts Centre, CBC Studios TO/Van/Cal, Jubilee Auditorium, Banff Centre & countless others
Harp Angel Harpist, Calgary has been heard at Hotel Arts, BMO Centre, Telus Convention Centre, Fairmont Palliser, Glencoe Club, Rozsa Centre, U of C, Calgary Hyatt, Magnolia Convention Centre, Glen Eagles Golf Club, Calgary Golf Club, Petroleum Club, Ranchmen's, Lougheed House, and more…
Engagements booked by the hour. Contact Deborah for more information.
Deborah Nyack, Harp Angel
Calgary Harp Musician Videos
Here you can enjoy a small sampling of Deborah's harp music repertoire. Click to view video in a lightbox:
Calgary Harp Teacher
Harp Lessons in Calgary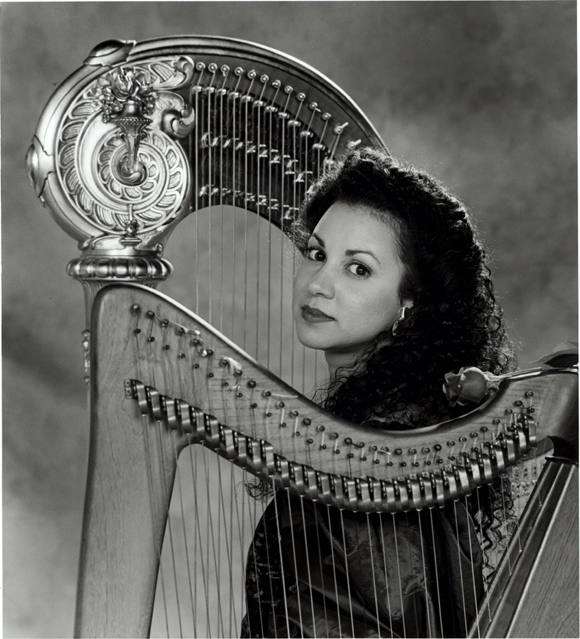 Have you dreamed of taking Harp Lessons? You have found the path to your dream!
Harp Angel Deborah Nyack, BMus, MMus, Artist Diploma, is a qualified professional harp instructor if you would like to take harp lessons!
Any age, any skill level, any level of music understanding is accepted. 5 yrs. & up; Mature students welcome.
A thorough method of harp lessons that includes creativity, solid French Technique, methodical levels, relaxed & beautiful approach to harp playing
Qualified professional harp instructor. Harp Faculty, Banff Centre. Trained in New York & London UK by the top harpists of the world (Eileen Malone, Osian Ellis, Marisa Robles, Nancy Allen, Rita Costanzi)
Genres taught include Classical, Celtic, Modern & Electric
Experienced & patient harp teacher
Harp Faculty of The Banff Centre for the Arts
Local Harp Teaching Studio
Private in-Home lessons
Online lessons with Skype or FaceTime
Payment Options; weekly, biweekly, monthly.
4-week beginner lesson trial course offered
Harp Rentals available
Harps for Sale available
Calgary Harp Music Inquiries
Send me the details of your needs or any questions you may have
using the form below, and I'll get back to you as soon as possible:
Deborah Nyack, Harp Angel – 587.899.HARP(4277)
2806 26 Avenue SE, Calgary T2B0B9, Alberta Canada

Copyright © Deborah Nyack, Harp Angel, All Rights Reserved. View our Privacy Policy